MNPHA's Annual Conference will be held November 21 – 23, 2017 at the Victoria Inn, Winnipeg, MB.
---
Featured Presenters
Shaun Loney
Shaun Loney's An Army of Problem Solvers offers good news at a time when we need it most.  Loney draws on his experience as one of Canada's leading social enterprise developers and his time as a senior civil servant to offer up a new and practical vision.
Shaun has co-founded and mentored 11 social enterprises, including BUILD Inc, which won the 2011 Scotia Bank EcoLiving Green Business of the Year, and the 2013 Manitoba Apprenticeship Employer of the Year.  Before co-founding BUILD Inc, Shaun was Director of Energy Policy for the Government of Manitoba, and political advisor to Gary Doer's NDP. Loney is the first prairie Canadian to be awarded an Ashoka Fellowship (2015) and was Ernst and Young's Entrepreneur of the Year in 2014.
Shaun is proud to be part of a strong and visionary social enterprise team that is flourishing across the country.  An Army of Problem Solvers is Shaun's second book.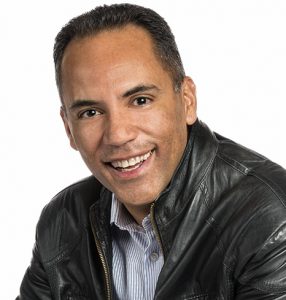 Tim Hague
If the face looks familiar, you are likely a fan of the TV reality show "The Amazing Race Canada". Tim Hague Sr., who partnered with his son to win the inaugural season of The Amazing Race Canada, has been confirmed as the keynote speaker for the 2017 Building Partnerships Conference.
Tim's story, though, is much more than that of his success on television. At age 46, two years prior to his participation in the Amazing Race Canada, Tim was diagnosed with Parkinson's disease. Tim's unique history as a retired Nurse, Entrepreneur, Parkinson's Advocate and Patient provides rich insight to his message.
As a motivational speaker, Tim now relives not only the experience of the race but also his personal experiences with the sense of loss and fear but more importantly, the hope and determination to persevere. Tim's story is one that empowers others to more than they ever thought they could. Audiences come away with a truer sense of what real strength and courage is and a better understanding of how to face life's challenges and succeed.