A new feature in our monthly newsletter, the Board Profile shares what MNPHA members' Boards of Directors are up to, and their perspective on current events within the sector. This month we spoke with Mary Agnes Welch, Chair of the Westminster Housing Society (WHS) Board.
WHS is a registered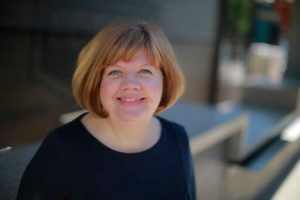 charity with a mission to provide good quality, affordable housing to lower income tenants. To achieve this, the WHS rehabilitates and constructs housing stock in Winnipeg's West Broadway area and surrounding neighbourhoods. Run entirely by volunteers, WHS relies on having a robust working board.
According to Mary Agnes, one of the biggest challenges faced by the WHS board is finding diverse members. The solution? "You just ask people!" she says. Having a range of skills, age groups, and life experience on a board will inevitably make it stronger.
Alongside working on developing new housing stock, WHS has been improving services and supports for tenants. "We are really lucky because we have strong tenant relations due to a sub committee run by Mike Maunder. The sub committee has been around forever, and Mike balances board and tenant responsibilities carefully". According to Mary Agnes, having tenants on the board has helped shape organizational priorities and outcomes.
As a working board, the WHS group faces the challenge of finding a work/volunteer/life balance. "On housing boards there is so much, so many things you wish you could do, and it is a matter of time and skills and capacity… Work/board/life balance can be a challenge because things [board issues] happen during business hours".
Mary Agnes suggests that advocacy within the sector for more funding and government support is the best way to remedy the persistent issue of burnout, faced by many volunteers and workers in the charitable/non-profit sector.