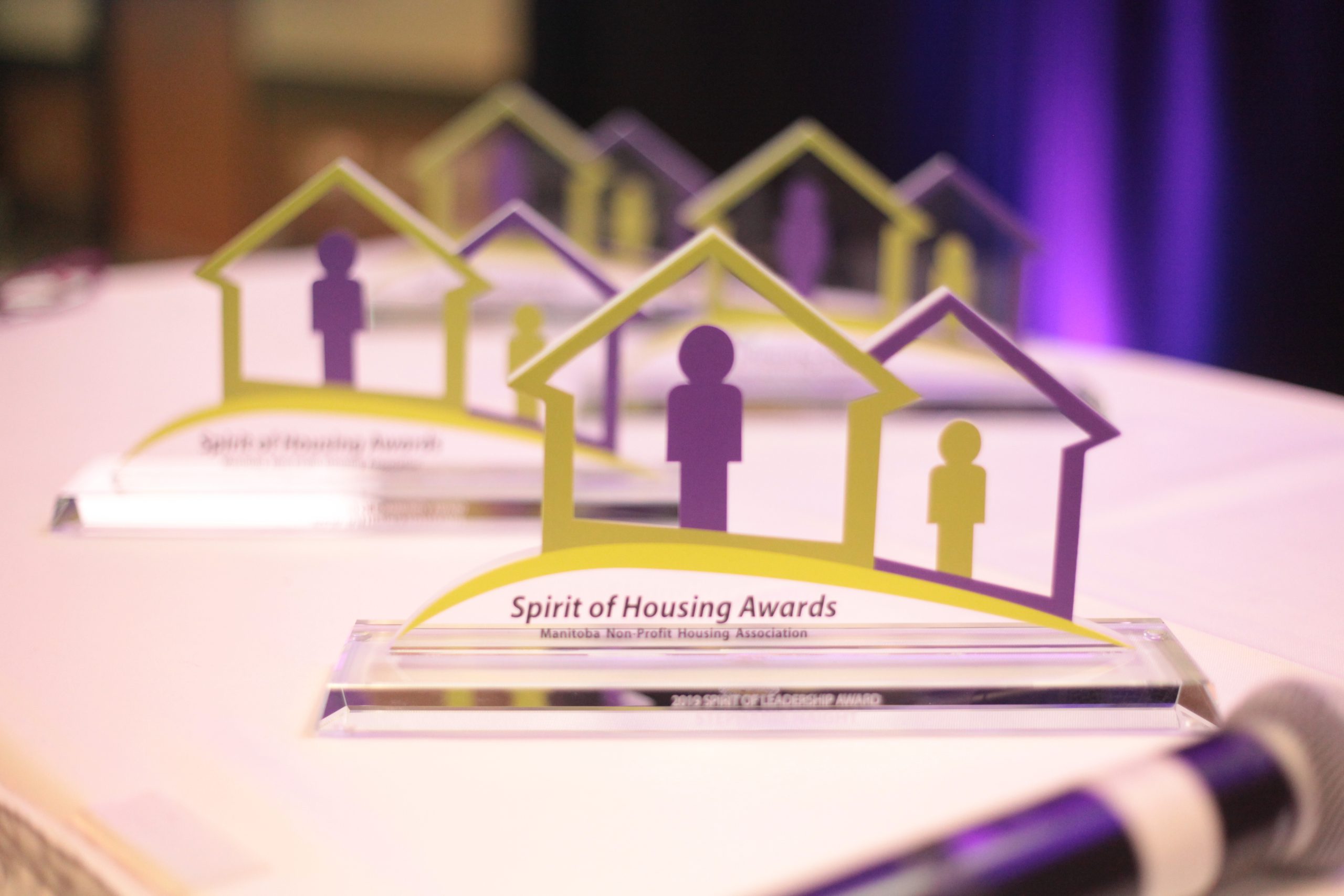 The 2022 winners of the Spirit of Housing Awards:
The Spirit of Housing Awards recognize and reward individuals (staff, board members, and tenants), groups, and non-profits who have made an outstanding contribution to the quality of non-profit housing. The awards were presented at the 10th Annual Building Partnerships Conference, September, 26 2022 in Winnipeg, Manitoba at Preservation Hall Eatery.
Congratulations to C.O.F. Haven for being selected for the Spirit of Achievement Award!
This recognition award honours one tenant or tenants associated with an MNPHA housing provider member who made a meaningful contribution towards making their own non-profit a better place to live, the well being of their neighbourhood and fostered connections among tenants and others within their community. This is a unique situation where we would like to celebrate the organization as a whole, including the Board, Tenants, and the Management for the collective efforts made to provide a welcoming environment for Ukrainian Refugees to Manitoba.
Earlier this summer C.O.F. Haven, a client of SAM Management, passed a board motion to support up to 25 Ukrainian Families at one of their properties. The motion was to make an exception that would allow Ukrainian families to be housed in what is typically a seniors complex. Volunteers from the Board as well as building residents helped SAM staff coordinate suite viewings and move ins for refugees.
Various local programs, including TAP and the Ukrainian Canadian Congress, provided support to the families in need, with C.O.F. Properties collecting and distributing donations. Volunteers from the community offered everything from rides to help refugees pick up groceries to assistance setting up bank accounts and internet services. One generous resident created goodie bags for children with stuffed animals, coloring pages, toys, and games.
C.O.F. and SAM offered discounts for some families who couldn't afford rent, while others are being sponsored privately by Winnipeggers. To date the building has placed families into 16 units, and SAM continues to refer refugees to C.O.F Properties and Westminster Housing Properties. Most of the adults have already found employment and are very grateful for the support they have received.
Thanks to C.O.F. and SAM for your dedication and hard work, and congratulations!