Coordinator of Member Education and Communications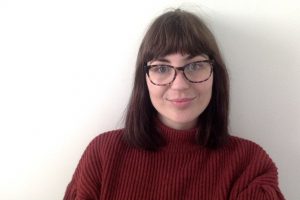 Beth Schellenberg has worked in marketing and communications and with community centered organizations since graduating from the University of Winnipeg with a Cultural Studies MA in 2018. She has a diverse professional background with experience in arts and culture organizations, the architecture and design sector and in publishing. Beth has been a board member, volunteer and employee at non-profit organizations such as Women's Health Clinic, Video Pool Media Arts Centre and Siloam Mission. She is thrilled to enter the field of non-profit housing with MNPHA.
Beth will develop and coordinate educational programs to members through in-person workshops, webinars, online training, videos, and resource materials, will be your primary contact for membership questions and renewals, and develops and implements communication strategies for MNPHA.
Contact her at membership<(@)>mnpha.com (note, the <( )> symbols are to prevent spam and are not part of the e-mail address)