Mailing Address
P.O. Box 70003 RPO Kenaston,
Winnipeg, MB R3P 0X6
Phone:
204-797-6746
---
Looking for Accommodation?
MNPHA is not itself a housing provider. Please refer to our membership list for information about non-profit housing providers in Manitoba.
Phone:
204-797-6746
---
Looking for Information on the Manitoba Rent Relief Fund?
Go to: https://manitobahelps.com
Phone:
204-222-2181
---
Meet our Team
Executive Director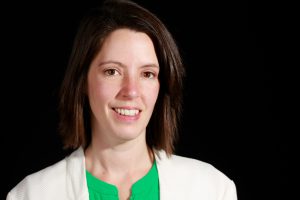 Christina Maes Nino has spent her career working to support, organize and collaborate with people living in poverty, often focused on improving housing circumstances. After working as case manager in supportive housing for people who were previously homeless in Vancouver's Downtown Eastside and as a community development worker in social housing in Calgary, Christina decided to pursue policy and research and completed at Masters of City Planning at the University of Manitoba.
While a Community Animator at the Social Planning Council of Winnipeg, Christina was the coordinator of Winnipeg's first and second Street Census projects, conducted in 2015 and 2018. She is the co-author of the Winnipeg Street Health Report (2011), Here and Now: Winnipeg Plan to End Youth Homelessness (2016) and has published two chapters in edited books, "Decolonizing Planning" (2014) and "Poor Housing" (2015). She has partnered with Bridgman Collaborative Architecture to work with resident associations, planners, and Neighbourhood Renewal Corporations in Winnipeg's inner city to develop three neighbourhood housing plans.
Christina also serves as Manitoba's representative on the Board of Directors of the Canadian Housing and Renewal Association (CHRA).
Contact her at execdir<(@)>mnpha.com (note, the <( )> symbols are to prevent spam and are not part of the e-mail address) or (204)797-6746 ext.1
Coordinator of Member Education and Communications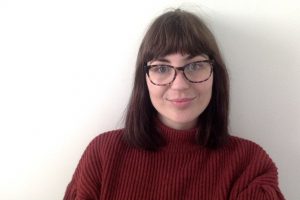 Beth Schellenberg has worked in marketing and communications and with community centered organizations since graduating from the University of Winnipeg with a Cultural Studies MA in 2018. She has a diverse professional background with experience in arts and culture organizations, the architecture and design sector, and in publishing. Beth has been a board member, volunteer and employee at non-profit organizations such as Women's Health Clinic, Video Pool Media Arts Centre and Siloam Mission. She is thrilled to enter the field of non-profit housing with MNPHA.
Contact her at membership<(@)>mnpha.com (note, the <( )> symbols are to prevent spam and are not part of the e-mail address) or (204)797-6746 ext.3
Coordinator of Administration and Events
Idorenyin Mbang comes to MNPHA with an extensive background working with non-profits. He started out as a Program Intern with Coalitions for Change, a DFID UK funded program focused on capacity development for non-profit organizations.
He also worked with the Inoyo Toro Foundation; an organization focused on education development as the pioneer Program & Admin Manager. He was responsible for the conceptualization and implementation of the Foundation's key programs and the setting up of the Foundation. He has initiated and executed various events and programs.
Contact him at info<(@)>mnpha.com  (note, the <( )> symbols are to prevent spam and are not part of the e-mail address) or (204)797-6746 ext.4
Transformation Team Lead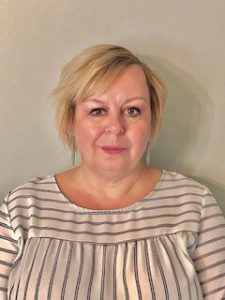 Cheryl Krostewitz brings with her an extensive background with non-profits, having worked in the non-profit community, in particular in non-profit housing. Her experience as a facilitator comes from her work as a cooperative development advisor educating groups about cooperatives and helping them with incorporation and support after incorporation. Cheryl was also a founder and board member of the Cooperative Housing Group Inc.
She enjoys working with boards to help them understand their roles as board members as well as their obligations under their legal agreements. She has helped several groups navigate the ends of their Operating Agreements with Manitoba Housing. Her most recent role was focused on developing policies and procedures for boards and management as well as offering leadership and support in the areas of board development and communication.
Contact her at
transformation<( @ )>mnpha.com
(note, the <( )> symbols are to prevent spam and are not part of the e-mail address) or (204)797-6746 ext.2