Only past events with videos, presentations, or materials that are publicly available and may be useful for those who didn't attend the event/program to watch or read are included on this page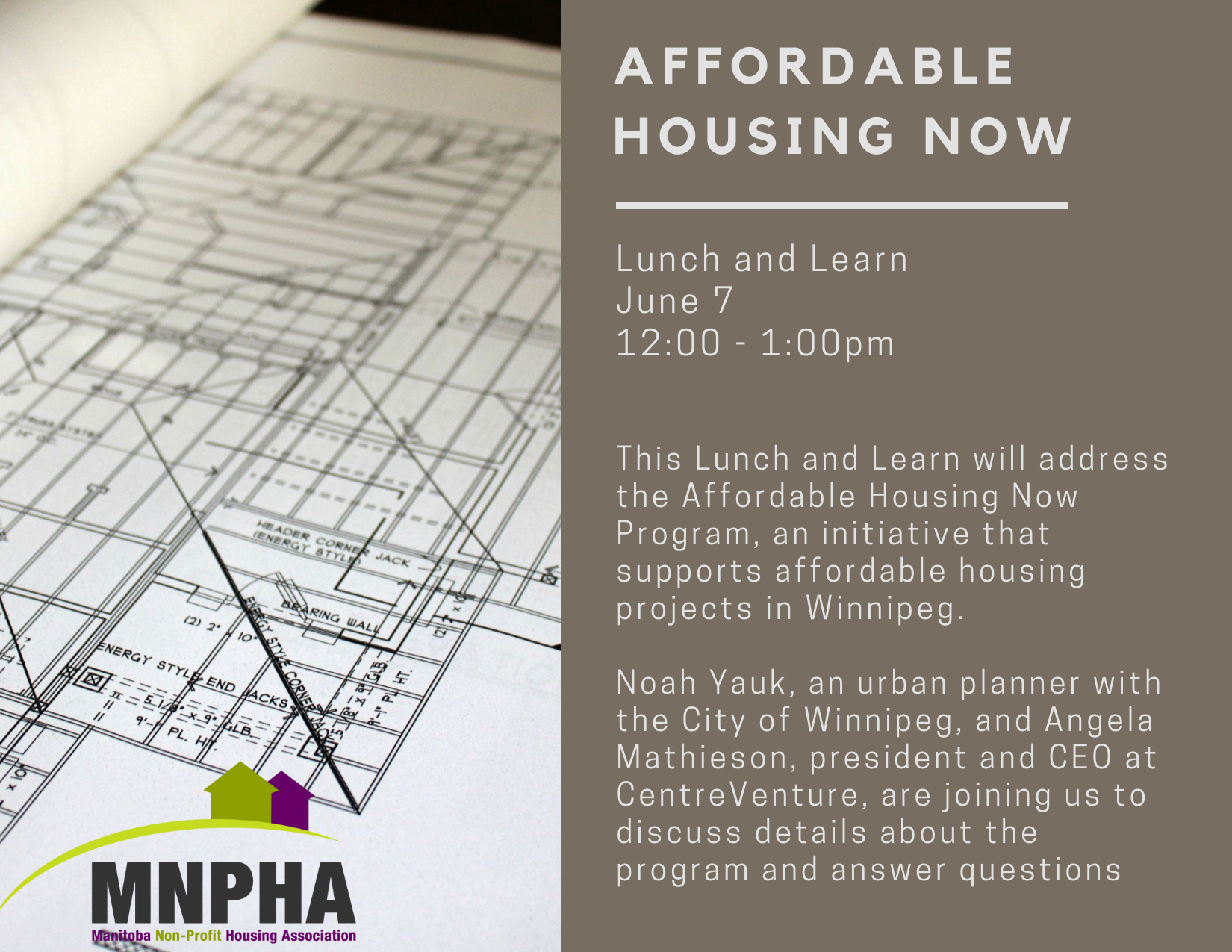 This Lunch and Learn addressed the Affordable Housing Now Program, an initiative that supports affordable housing projects in Winnipeg participating in Canada Mortgage and Housing Corporation (CMHC) affordable housing programs under the National Housing Strategy.
The program is designed to leverage federal funding programs available to projects that may require support from another level of government. It will provide eligible projects up to $2 million in grants to offset construction and permit fees, offer tax increment financing opportunities of up to 80 per cent of municipal incremental tax increases arising from development, and enable access to existing CMHC programs and resources.
Noah Yauk, an urban planner with the City of Winnipeg, and Angela Mathieson, president and CEO at CentreVenture, are joined us to discuss details about the program and answer questions
Noah Yauk is a professional planner who holds Master's Degree in Urban Planning and an undergraduate degree in Urban Studies. Noah has been employed with the City of Winnipeg Planning Department for more than a decade as District Planner, and more recently as the City's Housing Policy and Neighbourhood Revitalization Coordinator.
Angela Mathieson is the President and CEO of CentreVenture Development Corporation, an arms-length agency of the City of Winnipeg mandated to provide leadership in the planning, development, coordination, and implementation of projects and activities in the downtown. Angela holds a Master's Degree in City Planning and has played a central role in urban development issues in Winnipeg for the last 20 years.
Watch the video below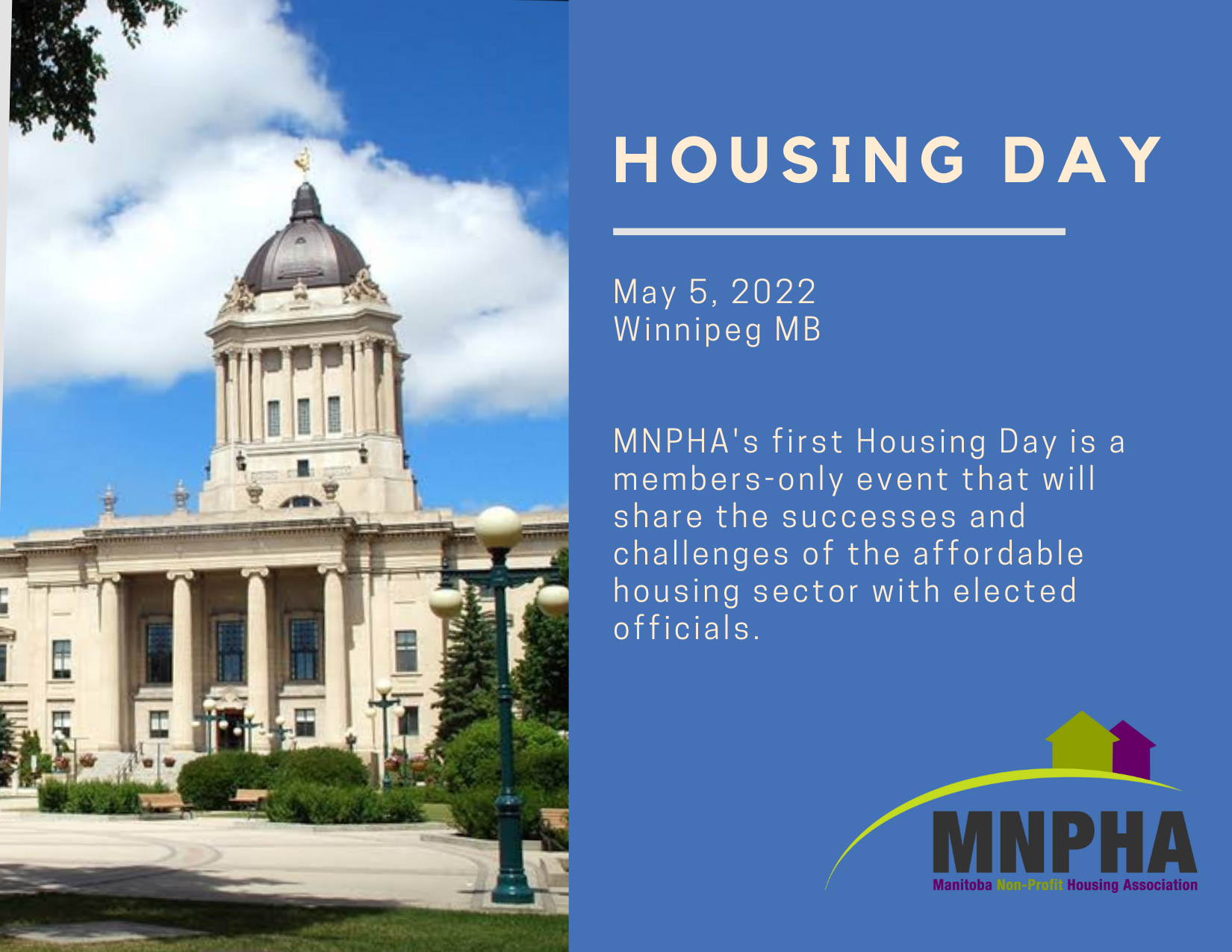 HOUSING DAY DEBRIEF SESSION WITH MINISTER DAN VANDAL AND MINISTER ROCHELLE SQUIRES
MNPHA held a debrief session of the Housing Day. This session was attended by Minister Dan Vandal who spoke about the Federal funding for Housing and Minister Rochelle Squires who spoke about the Manitoba Government's plans for Housing. Watch the video below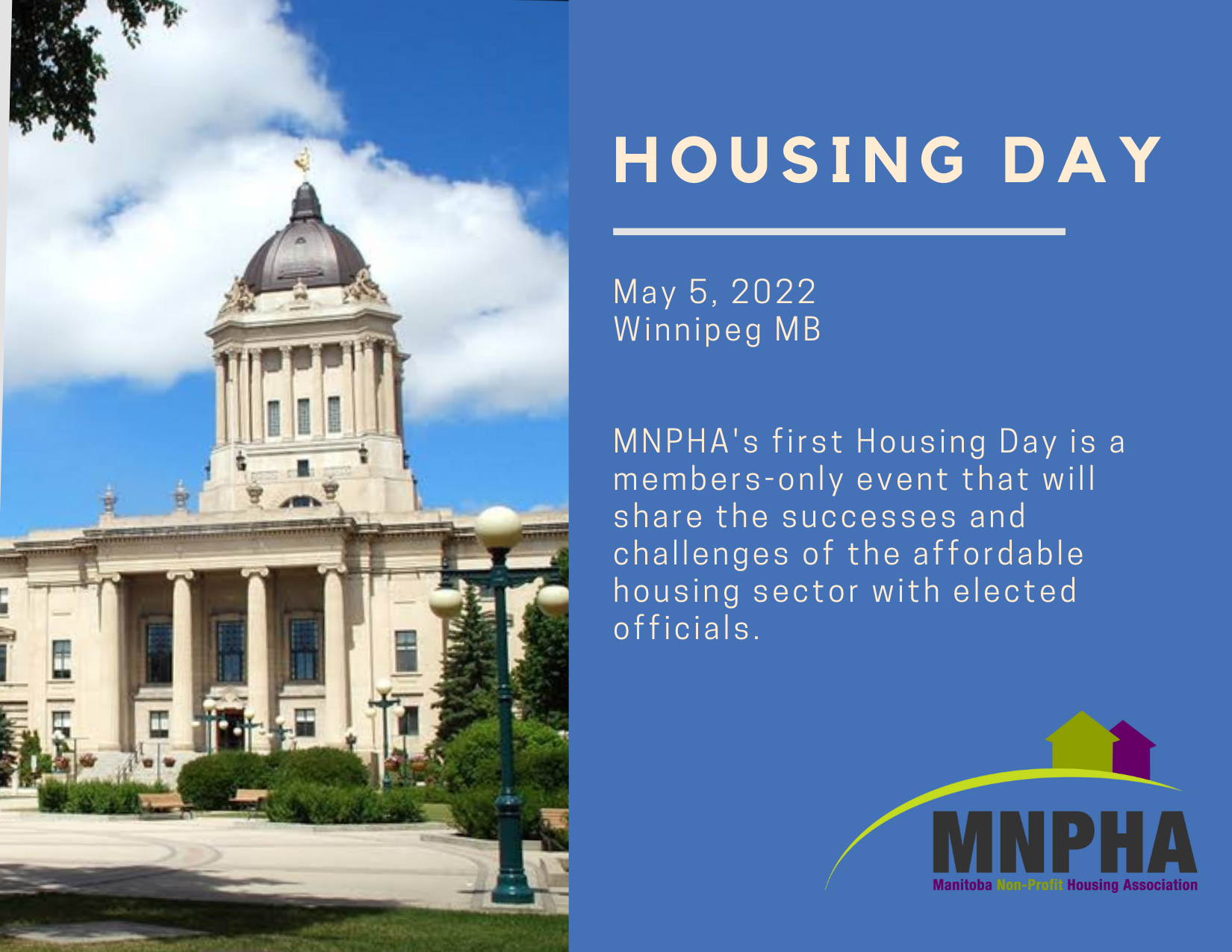 MANITOBA HOUSING DAY 2022
MNPHA held Manitoba's first ever Housing Day on May 5, 2022. Housing Day allowed leaders in non-profit housing to share the successes and challenges of the sector with elected officials and raise issues that matter to Manitoba's affordable housing community.