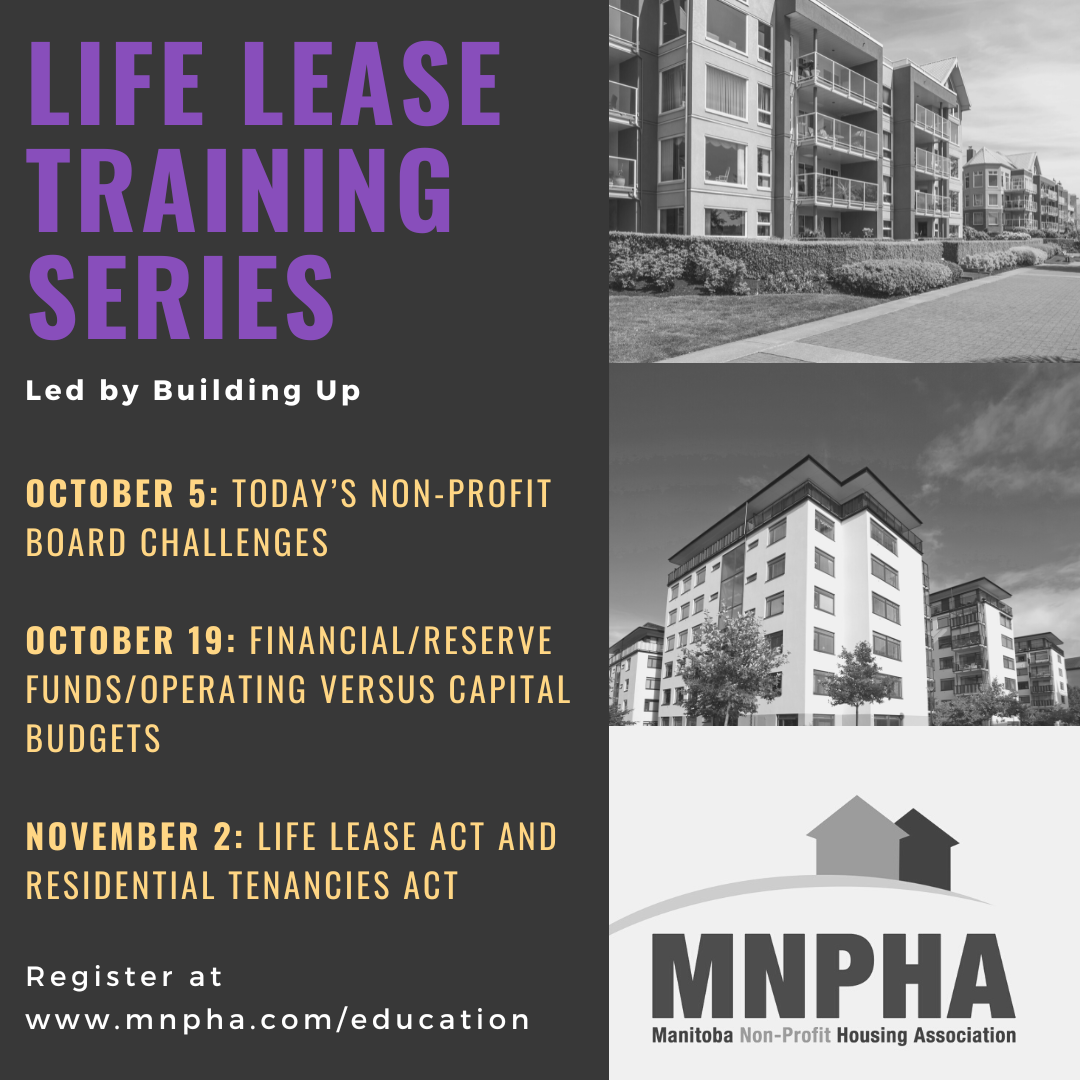 Life Lease Governance Training
October 5, October 19, November 2

10:00am-12:30pm
Fort Rouge Leisure Centre, Winnipeg

Designed for board members, tenant representatives, and managers of non-profit life leases in Manitoba, this series will provide information for good governance.
Wendy Bulloch from Building Up consulting has created materials and topics specific to Life Lease boards based on feedback we heard from Boards, Management, and Tenant Representatives on their training needs. This includes Today's Non-Profit Board Challenges; Financial/Reserve Funds/ Operating versus Capital Budgets; the Life Lease Act and Residential Tenancies Act.
Registration is free for non-profit life lease board members, managers, and tenant representatives.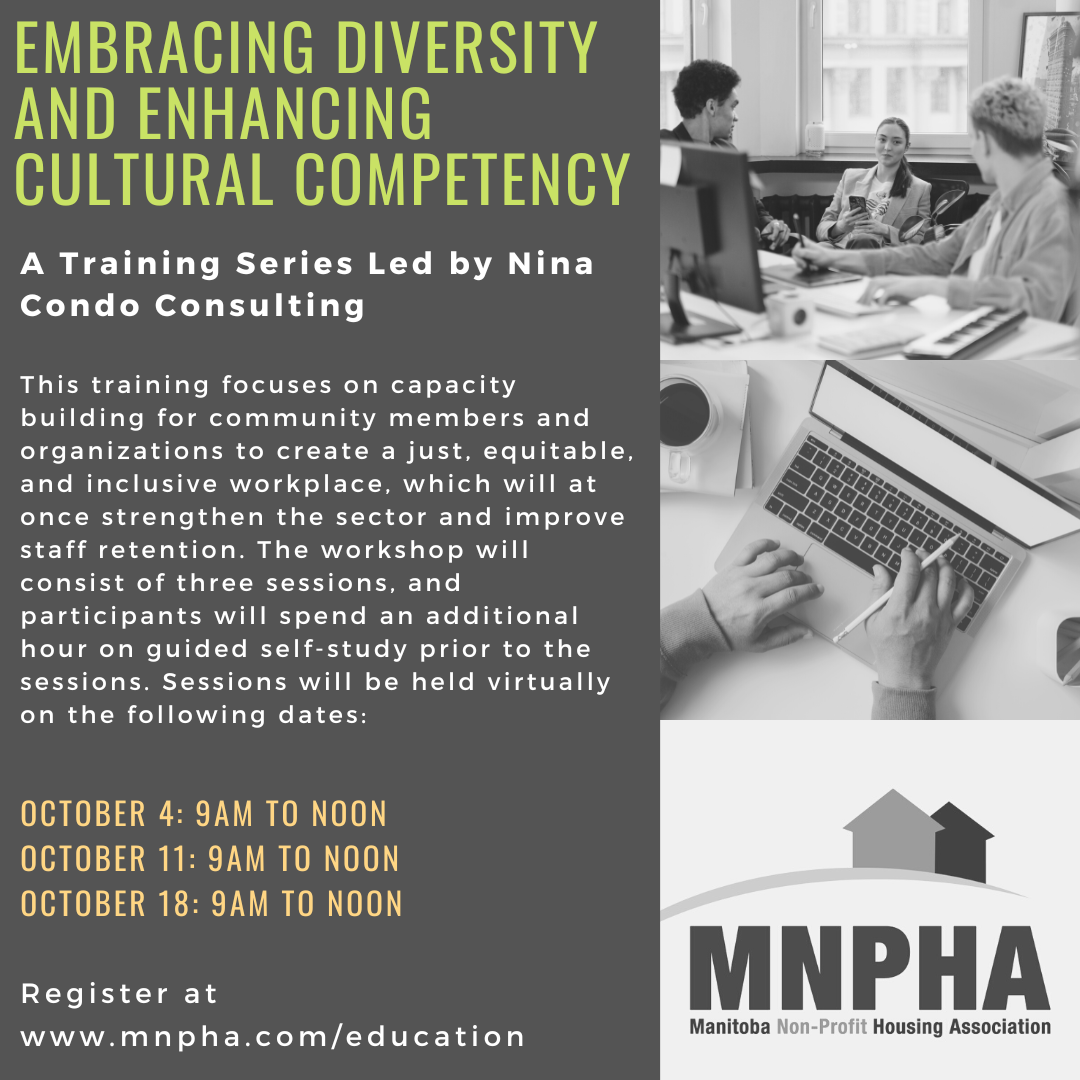 Diversity and Inclusion for Non-Profit Housing Organizations
October 4, October 11, October 18

9:00am-12:00pm
This virtual workshop series led by Nina Condo Consulting consists of three sessions that aim to increase awareness about how to dismantle racism while building cultural safety within organizations, the broader communities, and our society.
Cost (prices include GST):
MNPHA Member, first attendee: $300
MNPHA Member, additional attendee from the same organization: $250
Non-Member: $350
About the Trainer:
Nina Condo Consulting specializes in training development for business, government agencies and not-for-profit organizations.
Nina has been involved in community development in Winnipeg for fifteen years. She has been involved in teaching counseling at Red River College and continues to support university students during their practicum placements with community agencies. Prior to immigrating to Canada, Nina trained as a nurse in her home country of Rwanda. She chose to specialize in mental health when Rwanda was just emerging from the ravages of war and genocide.
Her educational background in mental health and social work enables her to apply gender equity, trauma, and cultural safety lenses to her work. Nina has supported organizations in the creation of best practices, frameworks, and policy recommendations that support transformative change.