Upcoming Events

GST Exemptions
Qualifying for a GST exemption during development or after your operating agreement expires requires municipal designation. This exemption may save you thousands of dollars each year. Exchange Group Chartered Accountants will provide details on eligibility for GST exemption, and what is required to apply/maintain it.
When: December 4, 8:30am-10:00am
Where: Old Grace Housing Co-Op in Winnipeg
Who: Managers and/or book keepers of non-profit and/or co-op housing
This event is sponsored by Assiniboine Credit Union. A complimentary breakfast will be provided by Diversity Foods.
Registration is free, and limited to members of MNPHA and/or the Cooperative Housing Federation. Due to limited space, please register only one person per organization. Additional people may be added to a waitlist if space is available.
---
Board Series
Aimed at members of the Boards of Directors of our members, this new annual workshop series will give board members the foundation they need, along with a network of other board members, to serve their organization for years to come.

Register for one of the Board Governance Series workshops (Board Basics, Understanding Financial Statements, and Deepening Board Engagement) and receive a promotional code for 30% off the next. The full series will cost $127.50 for two full days of training ($88.50 for additional attendees from the same organization).
---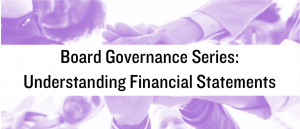 Understanding Financial Statements
Board members have a key responsibility of ensuring non-profit organizations are financially viable and are meeting their financial obligations. They therefore need to understand and be able to ask the right questions about their financial statements. This session is for those new to boards and/or the housing sector who want to understand their financial statements better.
Coffee/Tea, a snack, and a light lunch is provided.
Speaker: Michael L. Delaurier, Exchange Group Chartered Accountants 

Date: January 25, 2020, 9:00am-12:00pm
Location: Sergeant Tommy Prince Place, 90 Sinclair Street, Winnipeg
Cost:MNPHA Member $35 first attendee; $25 additional attendee;
$50 non-members (tax applicable)
---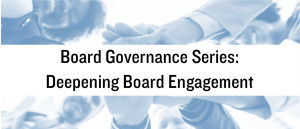 Deepening Board Engagement
Increasing team building knowledge and skills is essential to stepping up to any leadership position in the not-for-profit world. By implementing the 5 fundamental steps: motivation, communication, support, positive politics, and negotiation, you will be building teams where everyone will not only succeed: they will enjoy their experience on the Board.
Coffee/Tea, and a snack is provided.
Trainer: Rolande Kirouac, High Achievement Training
Date: January 25, 2020, 12:30pm-3:30pm
Location: Sergeant Tommy Prince Place, 90 Sinclair Street, Winnipeg
Cost: MNPHA Member $40 first attendee; $30 additional attendee;
$55 non-members (tax applicable) 
---
Elderly and Infirm Persons Housing License: Breakfast Discussion

The Elderly and Infirm Persons Housing License waives the education tax on buildings within certain eligibility criteria related to unit size, age of tenants, and rent-to-income ratios. Manitoba Housing will provide details on eligibility, and we will work through a few examples of how the License impacts the overall property taxes.

 

Date: October 30, 10:00am-11:30am

Location: Bethel Place, 445 Stafford Street, Winnipeg

Cost: $10.50/person

Who Should Attend: The session is designed for administrators/book keepers of non-profit housing providers.

 

Participation is limited to volunteers, employees, and board members of MNPHA members only. Includes a light breakfast (fruit, muffins), and coffee/tea.
---
Previous Events

Housing Applications and Waitlists: Lessons Learned from The Registry and Manitoba Housing

&

Lunch with Carolyn Ryan: Transformation of Manitoba Housing Updates

Non-Profit Housing providers in Manitoba each manage their applications and wait lists independently. Direct service staff who work with people in housing need have found various ways to support people to apply for housing, but find the process frustrating, confusing, and full of barriers for potential tenants. As social housing is increasingly provided by non-profits, there is concern that the housing search and application process will become more fragmented. Manitoba Housing changed its application process relatively recently. While there have been a number of successes in its approach, there are opportunities to make adjustments so that it works better for tenants and for communities.

In Ottawa, The Registry was started by a consortium of non-profit housing providers to create a shared, consistent, and centralized application for their units. This resource is an example of sector collaboration that can create greater efficiency in Manitoba.

Ishbel Solvason-Wiebe presented on The Registry. Her power point slides and a video of her presentation are available with details about The Registry's operations. Harold Smith presented on Manitoba Housing's application process for its direct managed units, including sharing some lessons learned and current challenges.

Carolyn Ryan, A/CEO of Manitoba Housing spoke over lunch on the Transformation of Manitoba Housing and non-profit housing that will take place over the next decade.

Read the Notes from Carolyn Ryan's Presentation and the group brainstorm afterwards

Watch the Video of Ishbel's Presentation on The Registry

 
---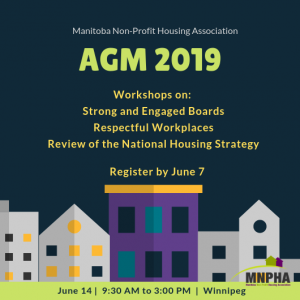 AGM and Spring Workshops, June 14, 2019
1a.Strong and Engaged Boards: Now and into the Future (Panel): An engaged board of directors is the foundation of a successful non-profit organization. Participants heard from experienced board members what keeps them active and involved in 'keeping the vision' of non-profit housing, and from new board members what attracted them to joining a housing board, and what they need to be successful
Download a Summary of the Strong and Engaged Boards Panel
Download an Audio Recording from the panel
1b. Respectful Workplaces: Human Resources made headlines this year in Manitoba, causing many Board members and managers to question if they have the proper policies and training in place. The best place to start is with Respectful Workplaces training, provided by People First HR.
2A Year-in-Review of the National Housing Strategy
A year in to the National Housing Strategy we headr from housing policy leaders about what the Strategy has meant for community housing in Canada and Manitoba:
What has the financial investment achieved?

What are the long-term implications for non-profit housing, including the impact on the End of Operating Agreements?

And as we head into a federal election, what should we look for from candidates?
Featuring: David Hulchanski (via Skype from Toronto); Tom Carter; Sarah Cooper; Moderated by Mary-Agnes Welsh
Download a Summary of the Year-in-Review of the National Housing Strategy Panel
Download the Powerpoint Slides from the panel
---
Building Security Brainstorm and Discussion, May 1 2019
MNPHA Members in Winnipeg have reported an increase in thefts, break-ins, and other safety or security incidents this past year. Winnipeggers are all challenged by increasing rates of crystal methamphetamine use in our city. We know our members have been finding ways to improve safety for their tenants and properties.
Participants held round table discussion on security challenges; brainstormed what has worked, what hasn't, and what resources we can seek out to improve security.
---

Ready, Set, (Re)Build! March-April 2019
This in-depth course is designed for those looking to dive into the world of non-profit housing development and redevelopment and succeed in the modernized social housing landscape. Perfect for housing providers – including board members and senior leaders – and those approaching or past the end of their operating agreements or mortgages.
The course included 6-10 hours of online, self-study including reading, online discussions, and assignments. This was followed by a one-day, in-person session.
By the end of the course, participants gained the skills and knowledge required to develop a development or redevelopment project proposal. They built a network, online and in-person, with others in Manitoba undertaking development projects. They will also get valuable feedback on their proposal to assist with future proposal development.
This was the first course offered by MNPHA with an online component. It will assist MNPHA with evaluating the demand for online courses and the ability of members across the province to access online training programs.
Sponsored by CMHC with support from BCNPHA and CHF Prairies
---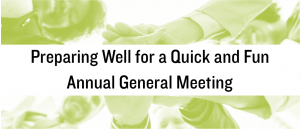 Preparing Well for a Quick and Fun AGM, April 16 2019

The AGM is an opportunity to celebrate your organization, its people, and its achievements over the past year. This workshop prepared Boards of Directors for a well-designed, engaging AGM that they can look forward to. Attendees left the workshop with templates for agendas, minutes, and speaking notes that will keep their AGMs quick and fun for years to come.
The course covered:
AGM Basics
Reviewing your by-laws in preparation of your AGM; Notice requirements for your AGM; Preparing the agenda; Motions; Voting; Bylaw changes; Approving Audited financial statements; Minutes and documentation
Succession Planning Basics
Recruiting new Board Members; Election of Board members and terms
Download the Presentation from the Workshop
---

Building Effective Partnerships for Housing and Support, January 29 2019
Effective partnerships require an investment in their development and growth. When established and maintained in a purposeful and formal way, partnerships benefit housing providers, support organizations, and the tenants they both serve.   This session highlighted the partnership between New Journey Housing and the Downtown Commons.
Download the Presentation from the Session
---

Indigenous Housing Provider Forum, November 27 2019
The forum was an opportunity for Indigenous housing providers to share information and ideas with each other, learn about upcoming or changing programs/strategies of government, and provide feedback to partners at MB Housing and CMHC. This year, we also had a workshop on Governance for managers and board members as part of the Indigenous Housing Provider Support Project.
Who: The forum was open to employees or Board members of Indigenous organizations who provide affordable and non-profit housing.
Download a Summary of the Forum
---


6th Annual Building Partnerships Conference
MNPHA's annual conference was held in Brandon Manitoba, and included two full days of learning and networking.
Date: October 15-16, 2018
---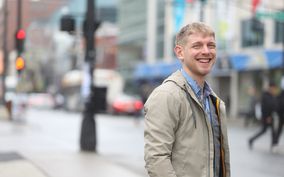 Speaker Tristan Cleveland: Designing a Happy City. October 15 2018
Tristan is a distinguished speaker and workshop facilitator with experience in various cities across the country. He has devoted his life and career to reforming planning, so that building communities that support the basic needs of human health becomes the new minimum standard. He is an urban planner with Happy City, a company that uses lessons from
psychology and public health to design happiness into neighborhoods and cities around the world.
---

Educational Session on the National  Co-Investment Fund: New Development and Repair and Renewal Streams, June 25 2018
Considering new development? Need to make capital repairs?
An in-depth discussion of Canada Mortgage and Housing Corporation's Co-Investment Fund. The session focused on the National Housing Co-Investment Fund (NHCF) New Construction and Repair and Renewal streams and highlight the program design, requirements and application process.
---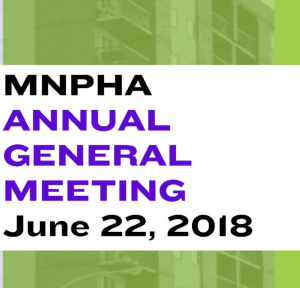 Manitoba Non-Profit Housing Association Annual General Meeting and Educational Workshops, June 22 2018
MNPHA held education sessions, our AGM, and provided an opportunity for to networking among members and partners in the Non-Profit Housing Sector.
What: A choice of two morning workshops:
a. Panel on the End of Operating Agreements and Beyond
b. Respectful Workplaces
Plenary session at 11:30am with an update on the National Housing Strategy, then MNPHA's AGM
Download a PDF of CMHC Presentation on the National Housing Strategy
---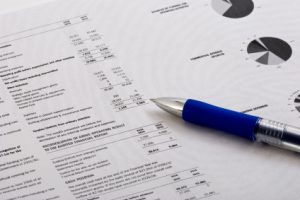 Understanding Financial Statements / Financing Options with Sector Bank – Housing Investment Corporation.
This half-day workshop was offered in Brandon (March 7) and Winnipeg (March 8).  Derek Vandel, Exchange Group Professional Accountants, led the first part of the workshop on how to read and gain a greater understanding of what balance sheets and income statements are saying. The second part of the workshop featured a presentation on financing options available through Sector Bank/Housing Investment Corporation. Housing Investment Corporation is a dedicated, pooled lending institution for the affordable and non-profit housing sector. Its purpose is to help providers identify new opportunities to leverage their assets to effectively meet the affordable housing demands in their communities by offering them low financing costs that are customized to the social housing market.
Download a PDF of the Sector Bank presentation
Download a PowerPoint Show version of the Sector Bank presentation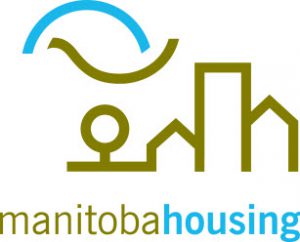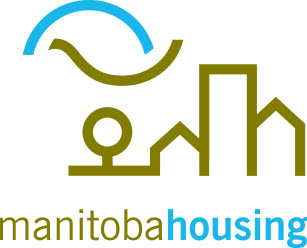 Lean 101 Workshop, January 23 2018
Manitoba Housing has delivered an afternoon of Lean 101 training to MNPHA members who are interested in learning more about the implementation of continuous improvement practices within their organizations. Here are the details:
What: Lean 101 Training. Learning about core Lean principles and how to apply them in our work.
---

Webinar: 5 Step to Simpler, Easier Workplace Safety
Are you unsure if you are meeting safety compliance requirements or wondering where to start with Workplace Safety. Identification and proactive management of your workplace safety related risks is good for business.
---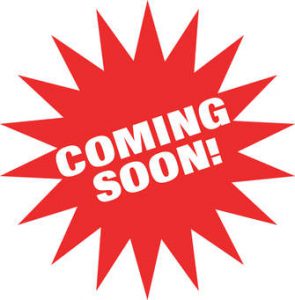 We're in the process of planning education events and opportunities for 2019.
Details will be announced in the MNPHA Newsletter as they become available.
Join our email list to have the newsletter sent directly to you inbox.
Subscribe to MNPHA Newsletter
---