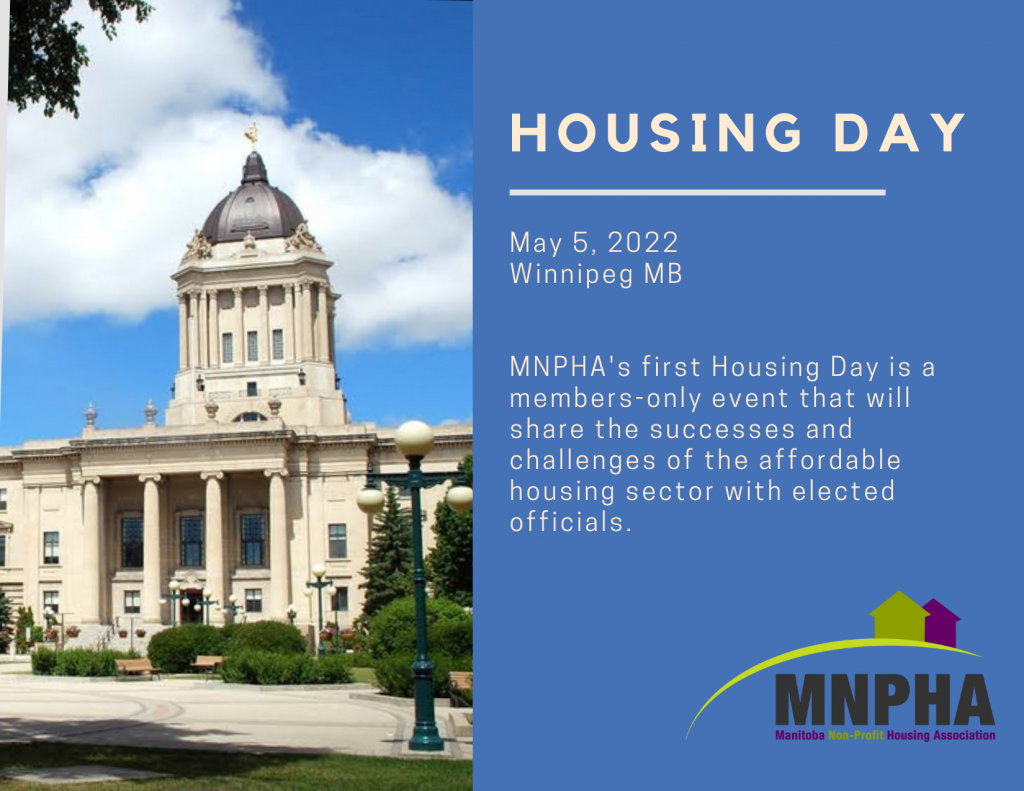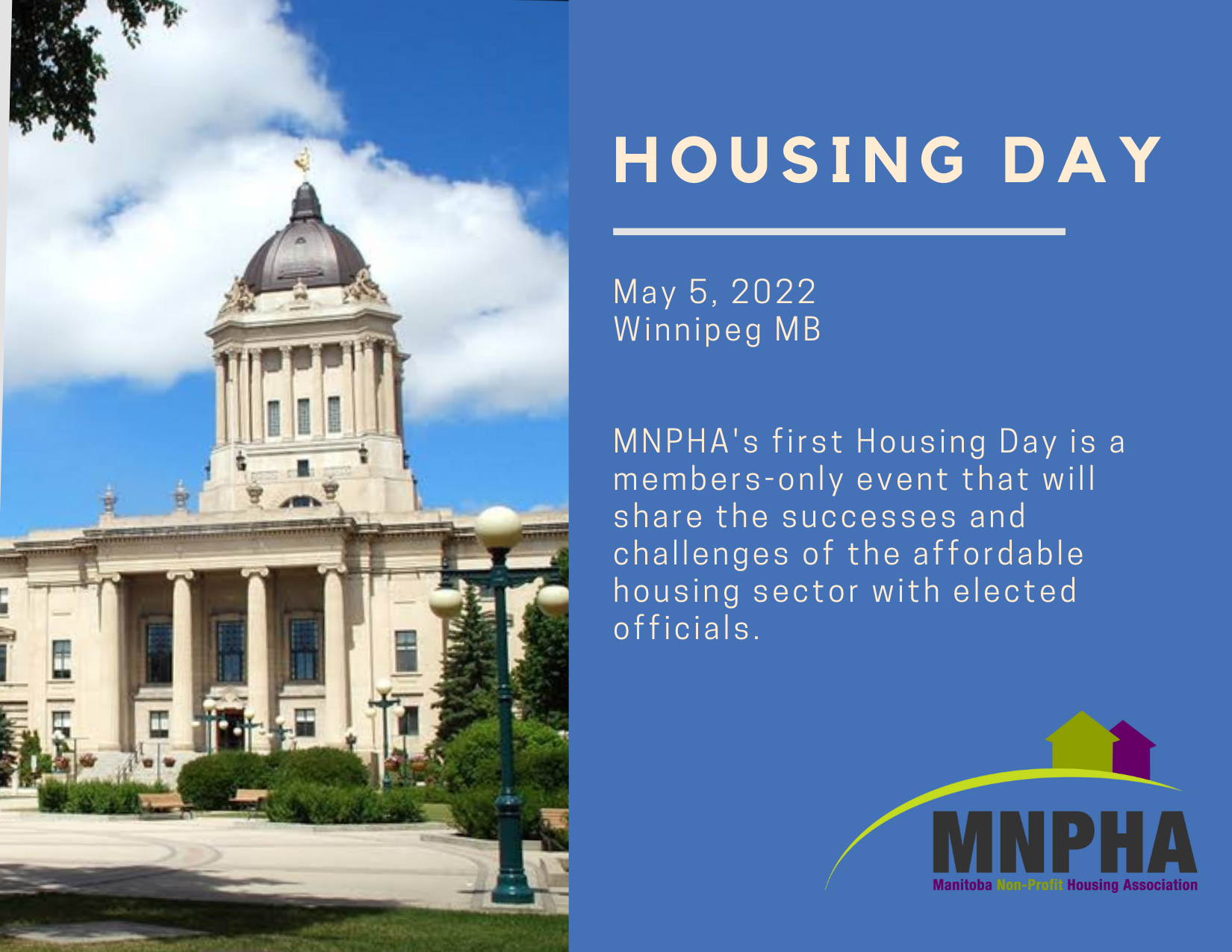 MNPHA is hosting Manitoba's first ever Housing Day on May 5, 2022. Our province is currently facing high rates of homelessness, a lack of dignified housing for seniors, and housing affordability challenges impacting thousands of renter households. There are currently billions of dollars' worth of assets in affordable non-profit and public housing in Manitoba that will soon be mortgage-free and have increased flexibility to serve the next generation of Manitobans. Yet, these assets require rejuvenation including repairs and modernization. Housing Day will allow leaders in non-profit housing to share the successes and challenges of the sector with elected officials and raise issues that matter to Manitoba's affordable housing community.
Housing Day attendees will meet on the morning of May 5 to attend a presentation and discussion surrounding government relations and prepare key messages to bring to a series of meetings with MLAs that will be held throughout the day.
Agenda:
8:30am: Presentation on Key Messages and How to Share your Story with Government
10:00am: Meet your Team and Prepare
11:00am: Meet with MLAs
12:00pm: Minister Dan Vandal (virtual) – Federal Housing Commitments and Strategies
1:00pm: Councillor Cindy Gilroy – Municipal Housing Strategies and Working with your Municipality
1:30pm-2:00pm: Debrief and next steps

Registration for Housing Day is now full

May 19, 11:30am-1:00pm Join us (virtually) to Hear About Lessons Learned from Housing Day, Next Steps, and a discussion with Minister of Families Rochelle Squires
This event is free, virtual, and open to all
Agenda:
11:00am: Debrief on Housing Day – how the meetings went, what people found useful from the discussion
12:00pm: Minister Squires will present on her government's visions and plans for community housing in Manitoba
12:30pm: Next steps for MNPHA Advocacy – what are your priorities and how would you like to be involved?