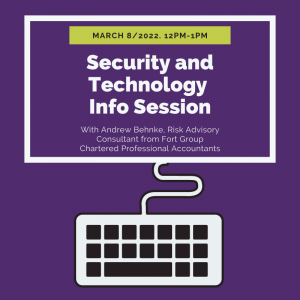 Are you protecting your tenant data? What is your greatest security risk? Is the Wi-Fi in your facility exposing you to risk? Are your older computer systems actually putting you at risk? These questions and more will be answered in this info session on March 8!
Andrew Behnke, Risk Advisory Consultant from Fort Group Chartered Professional Accountants, is joining us. He will be briefly touching on the concept of IT Risk Management, as well as sharing practical steps to manage your risk in various areas that are easy and cost-effective to implement. Andrew has over 20 years of experience in helping clients with understanding risk in all facets of business.
The session will run from 12pm to 1pm, with time for a Q&A.
To Register, click here