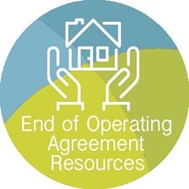 Manitoba Housing is establishing a block funding model designed to provide predictable and flexible funding to the non-profit sector. The funding is available to housing projects who have already come off their original agreements, and those that will soon be coming off.
Aims of the program include:
reduce the red tape and administrative burden on providers, so they can focus resources on where they are needed most
ensure non-profit operators can keep up with the costs of maintaining and operating social housing units and remain viable as affordable units for current renters
be more responsive to the specific needs of each non-profit housing provider
help better maintain the social and affordable housing stock
create more efficiencies in operations
enable operators to build up their reserve funds for major capital needs
strengthen the non-profit housing sector
Under the proposed model, the funding can:
subsidize rents
meet the rising costs of operations
support an annual allocation to the replacement reserve fund
Manitoba Housing has allocated up to $1.4 million toward these new agreements in 2023/24, and depending on uptake, will make additional funding available in future years. At this time, the intent is to share information about the proposed model and determine the level of interest on the part of non-profit housing providers to enter into a new funding agreement on this basis.
MNPHA has been working with Manitoba Housing to express the needs for a program to address viability at the end of operating agreements for many years, and welcomes a new model that is designed with increased flexiblity, recognizes capital needs, and enhances the self-determination of non-profit housing to serve their tenants and communities. We also recognize that changes in funding programs must be sufficiently funded, long-term, and may require new financial and governance planning capacity. Keep an eye out in the MNPHA newsletter for updates and opportunities to connect with other housing providers to learn more and work together to ensure this program meets its positive aims.
For more information on the proposed block funding model, and to express interest in participating in the program, please contact the Portfolio Management Branch at 204-945-4661 or e-mail [email protected]