MNPHA members undertaking a Building Condition Assessment (BCA) or Reserve Fund Studies (RFS) in 2020 are eligible for two significant benefits.
Preferential Pricing for Building Condition Assessment Reports and/or Reserve Fund Studies through HLC Consulting
preferred pricing of 25% off a Building Condition Assessment Report (BCA) and/or Reserve Fund Study (RFS) is being offered by HLC Consulting
available to any active member of MNPHA or CHF
applications made through the Assiniboine Credit Union (see link below to access an application form)
Assiniboine Credit Union (ACU) Grant Program
When you complete a BCA Report and proceed with a capital project that is financed by Assiniboine Credit Union, you will be eligible to receive a grant of $2,000 to defray the cost of the BCA report.
Applicants must be active members of either MNPHA or CHF
Capital repairs must commence within 12 months of receiving the BCA report
Grants are available on a first-come basis
Recipients are only eligible once every five years
A limit of five (5) grants is available in 2020
Deadline for receipt of applications is March 31, 2021
MNPHA members will also receive access to FREE workshops on specific subjects:
Understanding BCA content and benefits
Understanding RFS content and benefits
Understanding Financing options for renovations/new builds
Download a printable Program Summary
---
For more information, please contact: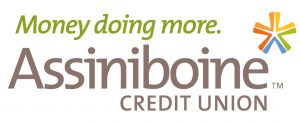 Bill Dinsdale, Senior Community Account Manager
Assiniboine Credit Union
Phone: 204-258-3378
Email: [email protected]
---

HLC Consulting Ltd. is a growing engineering consulting firm with over 15 years of combined experience providing Building Condition Assessments (BCA's) for both capital planning and transactional due diligence purposes, Reserve Fund Studies (RFS's) for condominium corporations and housing co-operative groups AND Project Management services to assist in the assessment, design and construction of various building improvement projects.