MNPHA Building Partnerships 2020 Virtual Conference
Thank you for attending this year's conference! Please see below for our post-event survey.
SPONSORS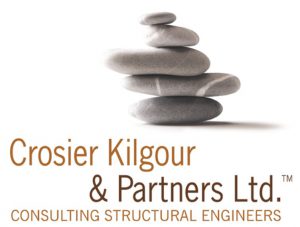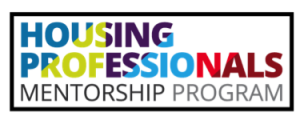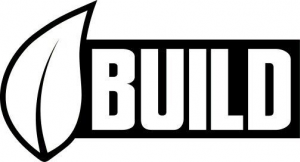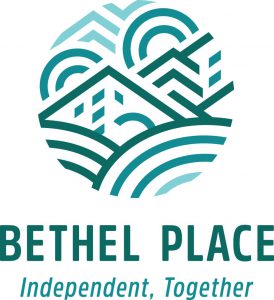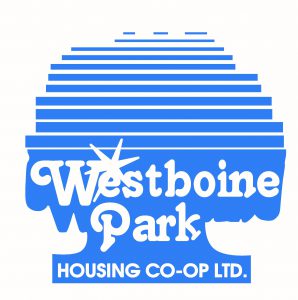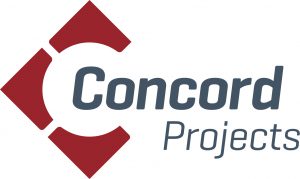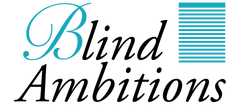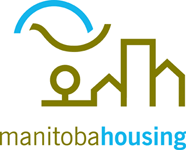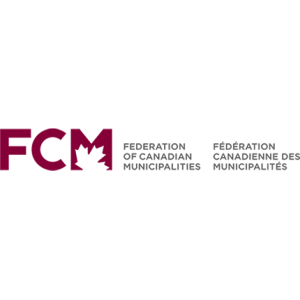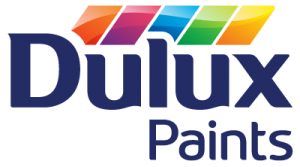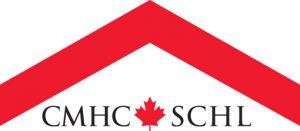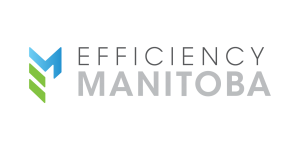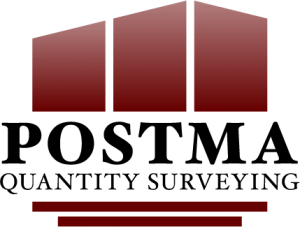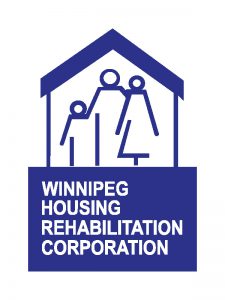 Small businesses, start-ups, non-profits, co-ops and social enterprises will appreciate the specialized, personalized support provided by ACU's Community Financial Centre (CFC). Our specialised team understands the challenges faced in accessing appropriate capital necessary to provide affordable housing and build stronger communities. We offer more than financial expertise and tools; we provide creative financing and the opportunity to partner with people who are as committed to your success as you are. Sometimes, the nature of this work requires creative problem solving and an unconventional approach.
CFC offers a full suite of products and services including business accounts, commercial mortgages, construction financing, bridge financing, term loans, operating lines of credit, letters of credit, along with local, dedicated and responsive account managers.
Contact
Bill Dinsdale, Community Account Manager
2nd floor, 200 Main Street
204.258.3378


[email protected]

The Housing Professionals Mentorship Program (HPMP) connects leaders of today with those of tomorrow to strengthen the community housing and homelessness sector. Since 2018, HPMP has matched housing professionals across Canada to build networks and community, develop leadership skills and share learnings about community housing and homelessness. Apply by October 30.
Contact
Dominika Krzeminska: Director, Programs and Strategic Initiatives
75 rue Albert Street, Suite 902
Ottawa, ON, K1P 5E7


[email protected]

| 613-594-3007 x 10 | www.chra-achru.ca

Looking for support and funding for your organization?
The Centre awards grants ranging from $5,000 to $500,000 for transformational projects.
We are proud to have provided more than $4 million in grants, including $300,000 in Manitoba, in the last few months, and we're just getting started!  As the provincial government is contemplating different scenarios on the future management of its 13,000 strong social housing portfolio, the Centre is ready to support your efforts to seize this opportunity.
We are also happy to collaborate on new initiatives proposed by non-profits, coops and new housing models in order to improve, preserve and grow the community housing stock.
We are prioritizing projects dedicated to empowering and strengthening Indigenous housing solutions as well as environmental efficiency.
We still have $46 million to award, has your proposal been submitted yet?
Contact
Chris Rootsaert : Program Manager | Chargé de programme


[email protected]


Workplace | Lieu de travail : Winnipeg (MB)
Head office | Siège social : 350-533 Ontario Est, Montréal (QC) H2L 1N8
T 514.360.3967 x116 | F 514.360.3968
1.833.360.3967 | www.centre.support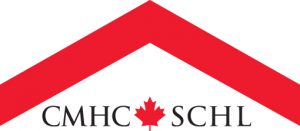 New: Housing Supply Challenge has launched!
Canada Mortgage and Housing Corporation (CMHC) has launched the Housing Supply Challenge! With $300M of funding up for grabs, this initiative invites citizens, stakeholders, and experts from across Canada to propose innovative solutions to the barriers that limit the creation of new housing. Through the launch of a number of unique rounds, the Challenge aims to address obstacles to housing supply and affordability, enhance community engagement, cultivate collaboration and partnerships, and inspire others to scale or adapt ideas for "Canada-wide impact".
Visit the website to find out about the first round of the challenge titled Data Driven – Solutions for informed decision-making. This first round will focus on creating data solutions that improve decision-making for housing supply across Canada.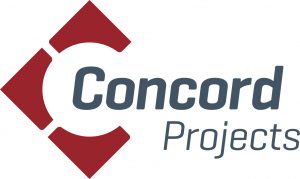 Concord Projects is a leading construction management, general contracting, and design-build company in Winnipeg, Canada. Since 1978, Concord Projects has built a long list of repeat clients by custom tailoring the construction process to each client's individual needs. Concord is a proud supporter of the MNPHA.
Contact
200 – 1277 Henderson Highway
Winnipeg, Manitoba R2G 1M3
204-339-1651 | (F) 204-339-1651


[email protected]


www.concordprojects.com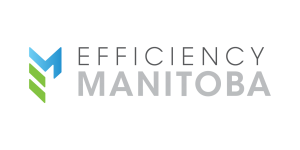 Efficiency Manitoba is Manitoba's newest crown corporation devoted to energy conservation. Our goal is to make saving energy and reducing your energy bills easy, affordable, and satisfying. We want to collaborate with you, our fellow Manitobans, to identify your needs and how we can fulfill them.
This is the beginning of something new, exciting, and innovative, and we're just getting started.
Efficiency Manitoba – MNPHA presentation
Contact
Vanessa Russell: Income Qualified & Indigenous Energy Efficiency Specialist
204-360-3296 |

[email protected]


efficiencyMB.ca


Crosier Kilgour & Partners is a consulting engineering firm of unique design. While we take our professional responsibility as engineers very seriously, we also brand our work with our distinctively dynamic personality and a fresh perspective.
We are the first choice of clients seeking depth of experience and breadth of knowledge, along with the right balance of innovation and advanced problem-solving techniques. Our clients enjoy working with us because we are good natured, approachable and bring imagination and a sense of exuberance to the careful, skillful work that we do.
Contact
Tom Malkiewicz P.Eng, FEC, Vice-President
Crosier Kilgour & Partners Ltd.
Consulting Structural Engineers
300-275 Carlton St. | Winnipeg, MB | R3C 5R6
T 204.943.7501, Ext. 215
www.ckpeng.com |

[email protected]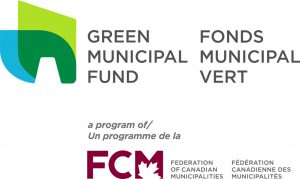 Since 2000, the Federation of Canadian Municipalities' Green Municipal Fund has supported municipalities' sustainability projects. With our help, municipalities and their partners have brought more than 1,360 sustainable projects to life.
The Green Municipal Fund (GMF) launched a new $300 million Sustainable Affordable Housing initiative. This new funding stream supports local affordable housing providers to retrofit existing affordable housing units, or construct energy efficient new builds that emit lower GHG emissions. We provide grants and loans for every phase of a project, from early-stage planning to feasibility studies and financial modelling, through to pilot and capital projects grants. Whether just getting started or already with a project in the works, this funding will help communities across the country reduce energy and GHG intensity, increase energy and housing affordability, improve building quality, all with a view to increasing comfort, health and quality of life for residents.
We also deliver capacity building resources and training to applicants and those who receive funding.
Contact the Green Municipal Fund Outreach team at 1-877-417-0550 or 

[email protected]

 for detailed information and guidance before applying or book a meeting with us:


HLC Consulting is a growing engineering/environmental consulting firm specializing in Reserve Fund Studies, Property Condition Assessments (PCA's), Phase I & II Environmental Site Assessments (ESA's), Asbestos, Mould, Occupational Hygiene and Indoor Air Quality Testing. We also provide Project Management services and Portfolio Capital Planning services. We offer services across Canada and have over 30 years of combined experience in the fields of engineering, building science, indoor air quality testing, occupational hygiene and facility assessments.

Contact
Harmon Livingston P.Eng, MBA: Partner/Facility Assessor
(204) 232-9487 |

[email protected]


5 – 55 Henlow Bay | Winnipeg, MB | R3Y 1G4
Leo Camirand: Partner/Facility Assessor
(204) 918-6598 |

[email protected]


5 – 55 Henlow Bay | Winnipeg, MB | R3Y 1G4
www.hlcconsultingltd.ca

HIC seeks to address the barriers that affordable housing providers have faced in accessing low-cost, long-term financing. We enable providers to leverage their assets so they can meet the affordable housing needs in their communities. Our clients can take advantage of: fixed rate 30+ year loan, housing knowledge, financial expertise & assistance, low-cost administration. Unlike other lenders, HIC delivers customer service tailored exclusively to affordable housing clients.
Contact
Terry Kozak: Senior Underwriter, Senior Policy Analyst, Manitoba Housing


[email protected]

Blind Ambitions is a professional window covering provider and installer. We have been in business since 1990 with a show room inside Bill Knight Flooring since 1996. We put our customers first and will work with you until you are satisfied with your window coverings.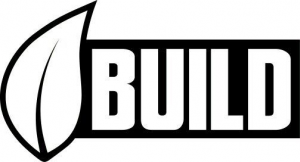 BUILD Inc. provides proven full service turn-key maintenance solutions for apartments, complexes and affordable housing providers with custom specs and prices to match your budget. Whether your needs are simple repairs with patch and paint to deep refreshes of units, our experienced team can get your recently vacated unit as good as new for your new tenants. New construction, old buildings, offices and apartments, our renovation teams have seen it all. Drawing on experienced and Red Seal leadership, our renovation crews have the ability to make your job run smoothly, giving you the peace of mind your property will be done right.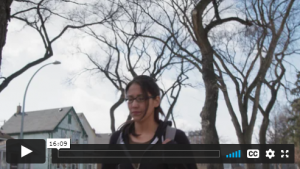 Celebrity Flooring is a family owned and operated company, established in 1984. We are primarily focused on providing outstanding service and installations to the residential property management industry in Winnipeg and surrounding areas.
Our inventory, pricing and flexible scheduling policies are adopted specifically with the unique needs of the professional property manager in mind. Our installations are efficient and professional and job sites are always left clean.
We pride ourselves on close relationships with our long-term and loyal clients; the trust of whom has been the basis of our growth for 3 1/2 decades and counting.
Contact
779 Erin St. , Winnipeg, MB R3G2W2
204-788-0015 | www.celebrityflooring.com

As a Complete Purchasing Services member, you'll experience benefits that extend beyond products & services. You have a partner who cares about the people you work with and serve. Complete Purchasing Services enables members to save time and money by providing the right products & services at the right price, including tools and resources that streamline the workflow for their operations.
To learn more about the benefits of the COMPLETE program, please visit www.eCPS.ca
Barbara Pearce: Account Manager MB
204 223-8047 |

[email protected]
Julie Frederick: Account Manager MB
204 223-1216 |

[email protected]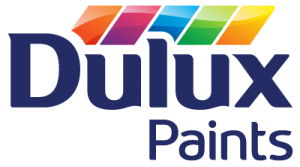 Dulux Paints recognizes the tough maintenance demands placed on commercial property facility managers. If you would like advice or a tailored approach for your paint maintenance program, our dedicated maintenance team is here to help.
Dulux Paints offers to MNPHA members up to 60% discount of their most popular items, 10% off all non-listed tools and applicators, and free delivery with orders of 10 gallons within Winnipeg and 48 gallons within 300 kilometers of Winnipeg.
Further Information: About Dulux
Contact
Alvin Bali
(431) 374-4214 |

[email protected]


Fort Group Chartered Professional Accountants Inc. ("Fort Group") is a Manitoba owned and operated public accountancy and business advisory firm that has been serving clients since 1972. Nearly half of our assurance clients are in the public sector or not-for-profit sector (including many not-for-profit housing clients). Our firm is comprised of six experienced partners, in addition to over thirty professional and support staff. We are a full-service public accounting firm providing accounting, financial statement audit, tax and management consulting services.
Contact
Alex Yaworski


[email protected]


100 – 865 Henderson Highway, Winnipeg, MB R2K 2L6
(204) 942-0861 Ext 202 | Fax: (204) 947-6834
One of the fastest growing companies in Canada, People Corporation is dedicated to helping your business succeed.  Based in Winnipeg, but supported by the resources of a publically traded company with a national footprint, our diverse team of experienced consultants and support staff can provide solutions in the areas of group benefits, group retirement, wellness, and human resources.
As the preferred benefits provider of the MNPHA, People Corporation has designed a benefits program catered to members.  The plan will allow for groups of all sizes to experience the benefits of an Association plan.  Smaller groups will be able take advantage of preferred pricing that is normally associated with larger groups and medium to large sized groups will benefit from our Preferred Provider Networks, integrated wellness programs, and flexible plan designs.
People First HR Services (a People Corporation company) is proud to deliver human resource solutions designed for employers serving a wide variety of industries. Our HR Consultants are well versed in supporting the specific needs of small and medium-sized businesses, from start-ups to those celebrating decades of business operations. We pride ourselves on building trusted partnerships and providing tailored solutions for each of our clients.
Contact
Kyle McFadyen: Benefits Consultant
204.391.3731 |

[email protected]
Todd Nadeau:Director HR @ Your Service
204.612.9072 |

[email protected]
Linda Chammartin: Client Services Executive
204.295.8826 |

[email protected]


Postma Quantity Surveying provides commercial, multi-family, light-industrial and institutional construction cost consulting and estimating solutions across the Prairies, Northwestern Ontario and Northern Canada. Our services include quantity surveying, cost management, estimating, and construction loan monitoring.
Postma Quantity Surveying offers clear, concise information with cost effective and timely service. These attributes have resulted in many satisfied repeat clients. With over 30 years of experience in the industry, we know the value of delivering timely, meaningful and reliable results. Positive relationships with all parties involved in a project and the confidence instilled by PQS in the financial, construction and development industry give our clients peace of mind knowing that we are involved.
Contact
Wes Postma, CET, PQS, GSC: President
305-93 Lombard Ave, Winnipeg MB, R3B 3B1
204-415-3700 | Cell: 204-509-5339
www.postmaquantitysurveying.com