Thank you for joining us at the Building Partnerships Conference, 2018.
Save the date: Building Partnerships 2019 will be held November 18-19 at CanadInns Polo Park in Winnipeg.
Session Presentations:
Partnerships with Health to Support Successful Tenancies
Managing Through Disaster: Disaster Preparedness and Lessons Learned from the Massey Manor Fire
Ready to Partner? Applying to the National Housing Co-Investment Fund
Community Delivery of Social Housing: Collaborating on MB Housing's Asset Sale Pilot Project
The Power of Information: Using the Canadian Housing Rental Index and Mb Collaborative Data Portal
Dealing with Crystal Meth in Communities
Housing Experiences of Newly Arrived Syrian Refugees In Western Canada
We've Gone to Pot *Note* The presentation from MLT Aikens is available by request. Please e-mail [email protected] if you would like a copy
So, You want to Build Affordable Housing?
Inspiring Models of Affordable Housing in Small Cities
Demonstrate Your Value by Discovering Your Impact Story
Videos
Keynote Speaker Tristan Cleveland: Happy Homes, Happy Communities, and Economic Prosperity for Small Cities
Munchies with the Mayors Panel
Voices for Affordable Housing Panel
Thank You to Our Sponsors
Premier Sponsors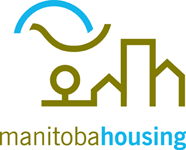 Conference Sponsors